The wife and I visited a local Buddhist Temple, the Midwest Buddhist Temple, in Old Town. The purpose of the visit? To watch how mochi is made traditionally.
Turns out the traditional way of making mochi is a community activity and people did indeed participate in pounding the cooked rice that eventually became the mochi. Then, when the individual rice grains are no longer seen, the filling was placed inside by another group of people.
Check out the animated GIFs which I made from this adventure.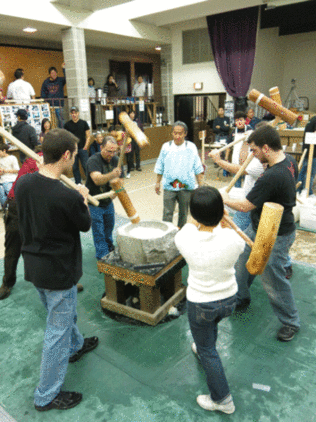 It was a fun experience and the mochi made were also sold so we got to buy some for the trip home. :)
Gear used to make this post: